COLUN´s Whole Milk is made from the fresh milk of cows that graze on the green pastures in the south of Chile. This milk has been gently treated with UHT technology (Ultra High Temperature) at 138 ° C for 4 seconds. It has been processed and packaged in its place of origin, retaining all of its nutritional and organoleptic properties.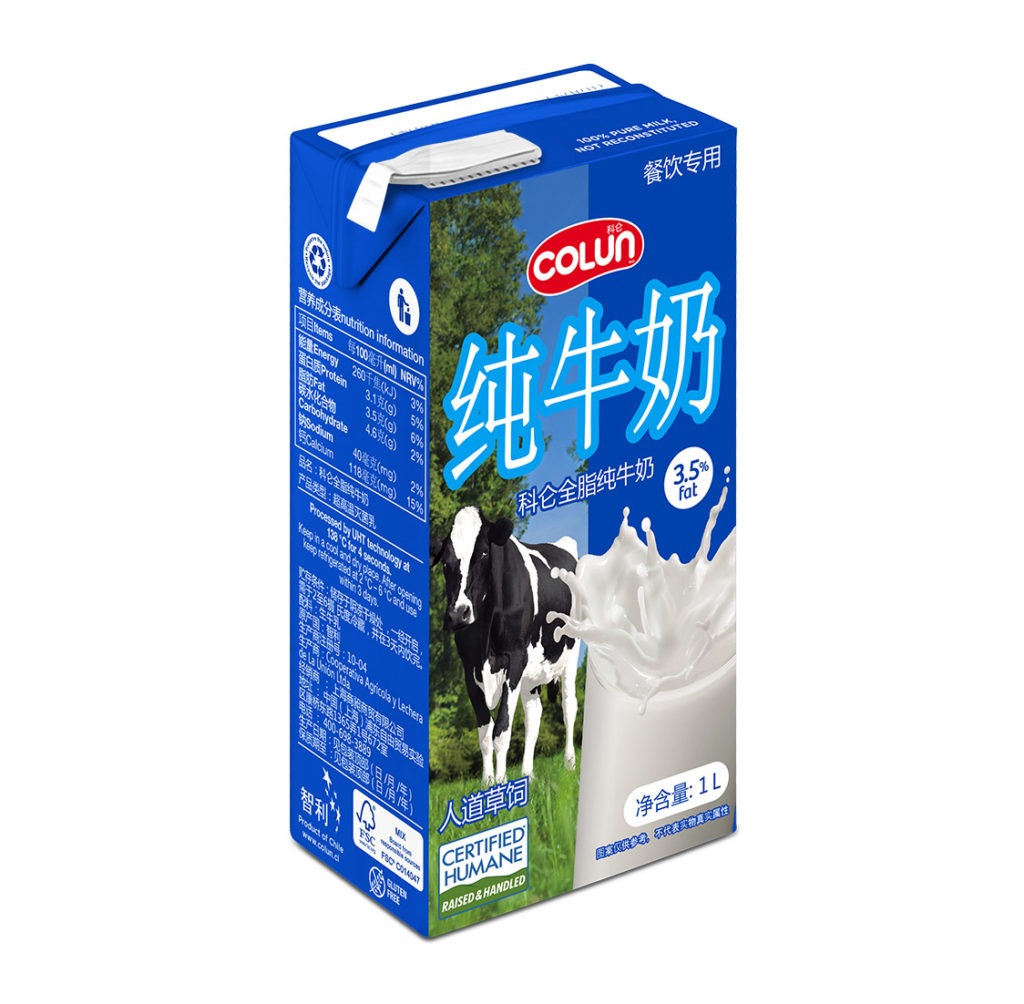 NUTRITION INFORMATION
100ml
*NVR%
Energy
260 (kJ)
3%
Protein
3.1 (g)
5%
Fat
3.5 (g)
6%
Carbohydrate
4.6 (g)
2%
Sodium
40 (mg)
2%
Calcium
118 (mg)
15%
*NVR%: Nutrient Reference Value expressed in %.
Format: 1l
Units per box: 12
Whole natural liquid milk.
Unopened packaging does not require refrigeration, but once opened consume within 3 days and store refrigerated (2°C – 6°C).
Produced by COLUN LTDA. P1. Ricardo Siegle Industrial Plant 953, La Unión, Los Ríos Region. Health Authorization No. 797 of 13/04/2010. Export Register of the Agricultural and Livestock Service of Chile, SAG No. 10-04. P2. Industrial Plant Route 210 km 0.55. The Union, Los Ríos Region; Health Authorization No. 1514326994 of 23/10/2015, Export Register No. 14-04 of the Agricultural and Livestock Service. Product of Chile. www.colun.cl